ONE OF MICHIGAN'S MOST PROLIFIC DUI ATTORNEYS
Handling DUI, Criminal Traffic Defense, & Drivers License Restoration Cases
Schedule a Free Consultation
DUI/Criminal Defense and
Driver's License Restoration Attorney
in Oakland County, Michigan
Daniel J. Larin
Attorney at Law
Daniel appears in courts throughout the state of Michigan and has defended clients in hundreds of drunk driving cases, ranging from first offenders to clients involved in fatal accidents. He has a positive reputation and a high success rate, which he attributes to thorough case preparation and extensive legal knowledge. He's also authored multiple books and publications on his areas of practice. Put his experience in your corner today.
Why Choose Us?

Substantial Experience

Personal Approach

Strong Reputation
With more than 25 years of legal and trial experience on both sides of the courtroom, our DUI attorney has demonstrated his ability to handle even the most complex cases with skill and proficiency. When you work with us, you can expect honest and friendly advice backed by knowledge. If you or a loved one has been arrested for drunk driving, do not wait another moment. Contact us today to set up a free case review. From our office in Birmingham, Michigan, we serve clients throughout Bloomfield, Rochester Hills, and Oakland County, as well as the surrounding areas of Wayne County and Macomb County.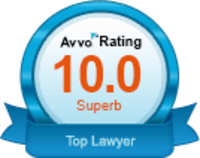 Protect Your
Driving Privileges
Our attorney understands what's at stake in DUI cases and will work aggressively to pursue the results you need.
Arrested for
Drunk Driving?
If you've been pulled over or arrested for a DUI, you have the right to challenge your charge. Our dedicated and trial-tested attorney has what it takes to protect your rights and your future. Start exploring your defense options when you reach out to our law firm in Oakland County, Michigan.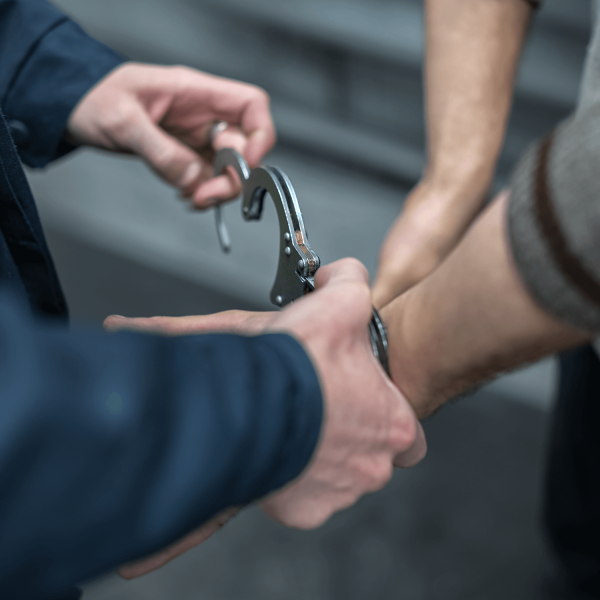 Common Misconceptions About DUIs
Facing a DUI charge can be an overwhelming experience, filled with uncertainty and fear of the potential consequences. There are many misconceptions about DUI charges, often leading individuals to make decisions that may not be in their best interest.
Read More

What Should I Do If I'm Stopped and Have Been Drinking?
In the state of Michigan, operating a vehicle while intoxicated (OWI) or while visibly impaired (OWVI) by alcohol or drugs is prohibited. If you're suspected of drunk driving, a law enforcement officer may pull your vehicle over, ask you some questions, or request that you take some DUI tests.
Read More
Choose the Defense Attorney
Who Wrote the Book on DUI
Our attorney is known as one of Michigan's leading DUI lawyers for many reasons. On top of successfully defending the rights of countless clients, he is also an editor and contributing author of Michigan Drunk Driving Law and Practice. His contributions include Discovery Defenses and Pretrial Motions, Breath and Blood Testing, The License, and License Appeals. He is also a contributor to four other books related to drunk driving and traffic defense.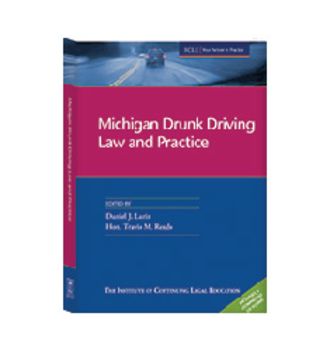 Michigan Drunk Driving
Law and Practice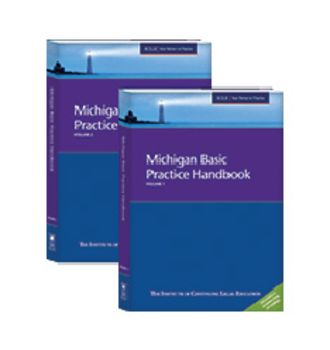 Michigan Basic
Practice Handbook
Michigan Model Criminal Jury Instructions with ICLE Commentary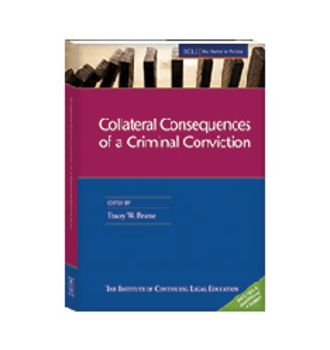 Collateral Consequences of a
Criminal Conviction

Honest & Knowledgeable
You will not find a more honest and knowledgeable lawyer who goes above and beyond to get his clients the best result possible!

Committed to Your Best Outcome
He will do everything possible to ensure that you get the best possible outcome for your case!

Optimistic & Approachable
Optimistic and always willing to answer client questions. Handled my son's appeal to have his drivers license restored.
Secure Your Best Defense
If you have been arrested or charged with drunk driving, your choice of legal representation matters. Prosecutors do not treat DUI-related offenses lightly and will often pursue some of the harshest penalties under the law. Even first-time offenders who have no prior record could be facing potential jail time, extensive fees and fines, and a permanent criminal record. When you're facing the worst, you deserve the best.
As one of Michigan's most prolific DUI defense lawyers, Daniel Larin knows how to successfully handle all types of DUI and driver's license restoration cases. Working with an attorney who has years of experience and proven results with the issues pertaining to your case could make a huge difference. As a former prosecutor, our attorney can build a solid defense strategy for you. Reach out today to request a free consultation.